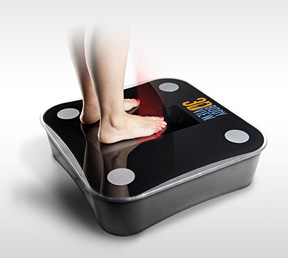 Stoiber Chiropractic now offers Foot Levers and ComfortFit custom made orthotics!
We recently upgraded to the brand new 3D BodyView scanner from Foot Levers and are able to scan your feet in just minutes. This scan can help determine loss of arches in the feet as well as excessive pronation and imbalance which can lead to knee pain, hip pain, ankle pain, as well as low back and mid back pain. We are able to produce an individual digital image and report, explaining your specific issues. From the exam and the indidual scan we are able to fabricate a custom made orthotic. If you are interested in having a foot scan performed or are interested in learning more about orthotics and the benefits of orthotics feel free to ask any Stoiber Chiropractic staff member.
For more information please watch the video below by clicking on "The Difference" link from Foot Levers.